Seedling: Pink Furry Boar Tomato
Regular price
Sale price
$6.00 CAD
Unit price
per
Sale
Sold out
Indeterminate | 2-4 oz round fruit
The Pink Furry Boar Tomato Seedling is a rare and flavorful variety with a pink and yellow striped appearance when ripe. It is a meaty tomato with a sweet flavour and a slightly acidic finish.
Share
Determinate vs indeterminate tomatoes

Determinate tomatoes are a great choice if you're short on space because they tend to stay compact and don't require as much room as their sprawling indeterminate counterparts.

Determinate tomatoes produce fruits in a short amount of time, they're perfect for canning or preserving.


Indeterminate tomatoes are vining and grow continuously, producing fruit throughout the season.
View full details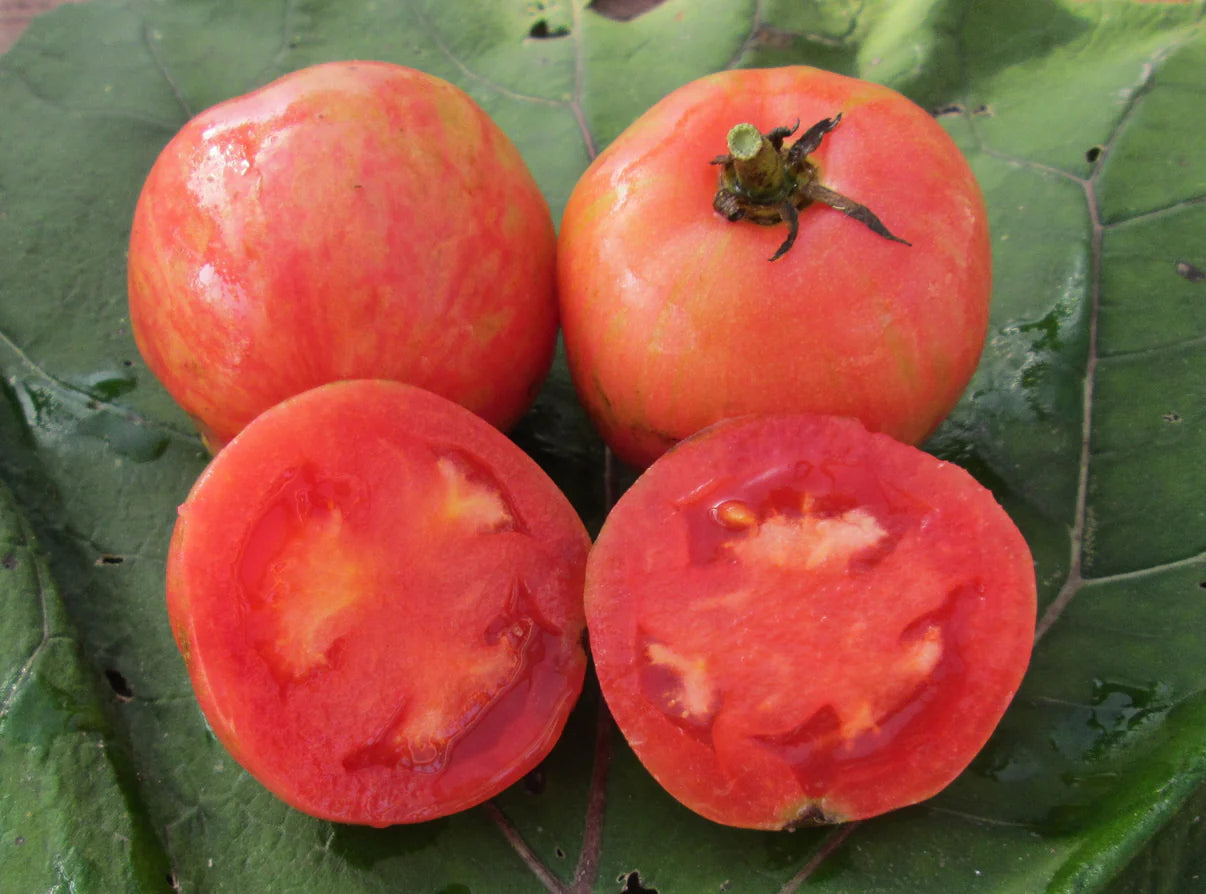 FAQ
When and where do I pick up my seedling order?
Do you offer delivery?

Yes, we offer free delivery for orders over $99 in the city of Ottawa, Carleton Place and Perth.
When can I plant my seedlings out?

Frost hardy veggies like bok choy, gai lan, shungiku, lettuce, cilantro etc can be planted as soon as you receive your seedlings in May. In fact they thrive in cooler temperature.

Frost sensitive veggies like tomatoes, peppers, cucumbers do like the cold. Monitor the weather forecast and plant them out when night temperature is consistently above 10 degrees. This generally happens in late May in the Ottawa area. If you're growing in containers, you can transplant the seedlings into the containers and move the containers indoors on cold nights. 
How close do I plant the seedlings?

For tomatoes, peppers and cucumbers, give them 12 - 24 inches of space in between. Leafy greens are generally planted about 6 inches apart. Aromatics like cilantro and green onions can be planted 1-2 inches apart. 
Do I need to harden off the seedlings?

No, they are already hardened off.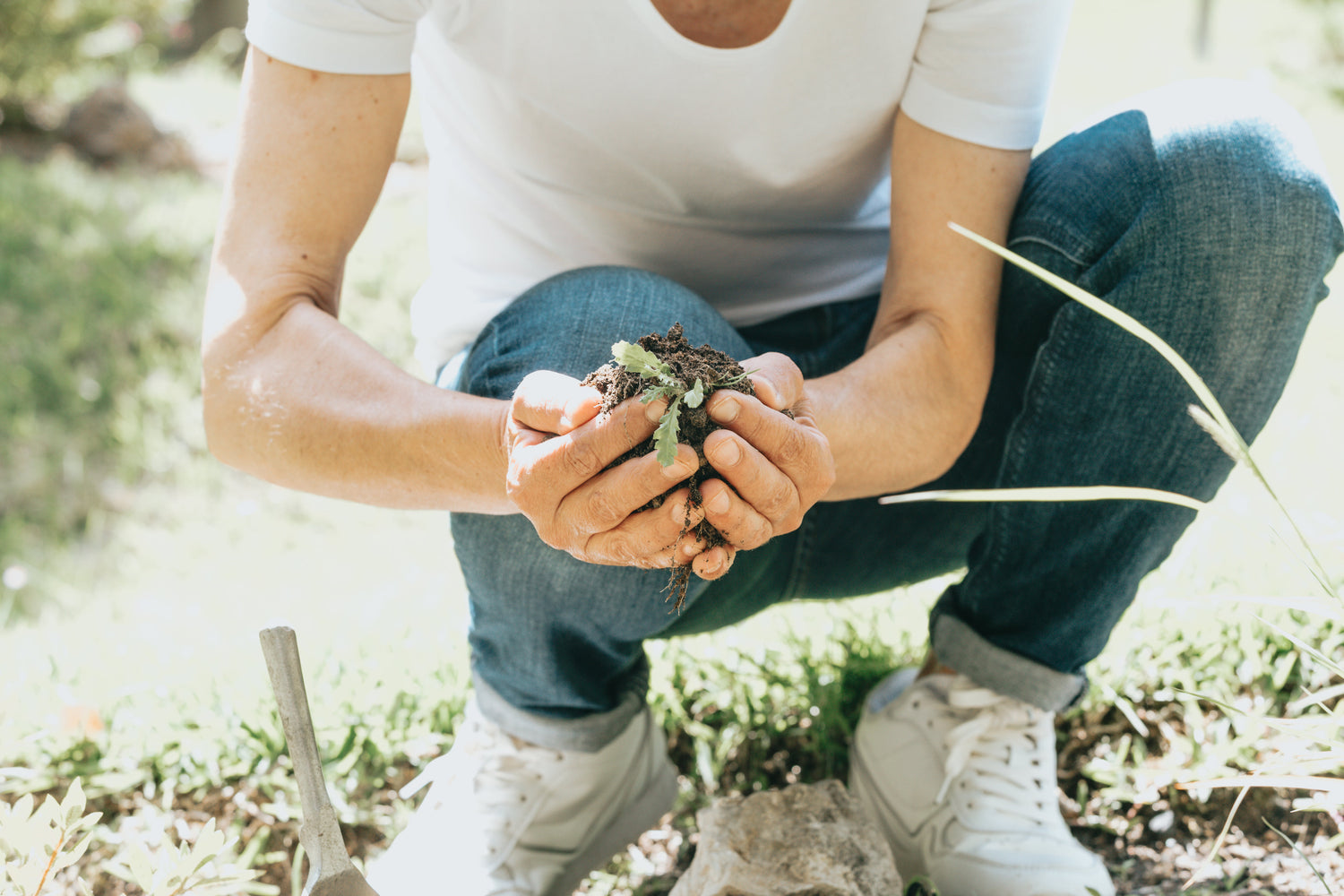 Give Your Plants a Headstart with Biochar
The ultimate organic carbon soil amendment that permanpermanently improves soil health
Learn more